WARWICK Castle is a magical place to take the family to this Christmas with plenty going on.
You will be taken back to medieval times to find out about Christmases of years gone by.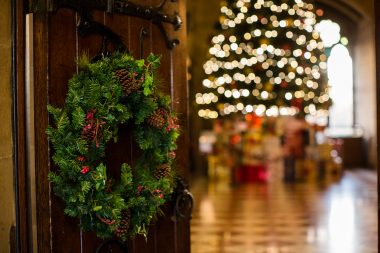 As well as the amazing architecture in one of the finest castles in the country, there are a series of enlightening talks throughout the day.
Among them are the 'Ultimate Castle Tour', the 'Stately Splendour Tour', 'The Conqueror's Castle' and my personal favourite – 'Christmas Through The Ages'.
During that talk, we found out about what Christmas was like at certain times in British history, such as Tudor, where there were mass feasts and celebrations, not too dissimilar to the Yuletides we experience today.
We discovered when Christmas trees were first introduced, along with turkeys being the bird of choice for the centrepiece of Christmas dinner.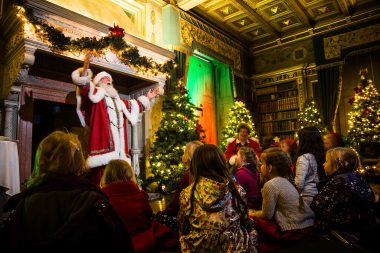 At the other end of the scale there were times, such as during the times of Oliver Cromwell, where Christmas and its festivities were banned and anyone caught celebrating it would face brutal consequences.
Brogan who gave the talk answered questions knowledgeably, giving a fascinating insight into what each of the Christmases were like.
For younger visitors there is Stories with Santa in the Great Hall.
When we went to see Father Christmas and his elves, he was in top form – welcoming the children, telling them a story, enlisting their help is the singalong of a festive favourite and posing for photographs with them.
The sessions, which are free of charge, take place twice daily between now and Christmas Eve – there is limited capacity though so you are urged to book places.
Other attractions this festive season include seasonal refreshments, a Winter Wedding in the Princess Tower and birds of prey displays twice daily.
Add to that the wonderful displays in each of the rooms, including the 20ft Christmas tree in the Great Hall, the Horrible Histories Maze and the chance to climb the spiral staircases to the towers with their breath-taking views and it really is a day packed with festive fun for all the family.
Visit https://www.warwick-castle.com/explore/christmas-at-the-castle.aspx for more information and tickets.