Hedgehogs are now officially classified as vulnerable to extinction.
The inclusion of the hedgehog this week onto the International Union for the Conservation of Nature's Red List for British Mammals is no surprise according to the British Hedgehog Preservation Society.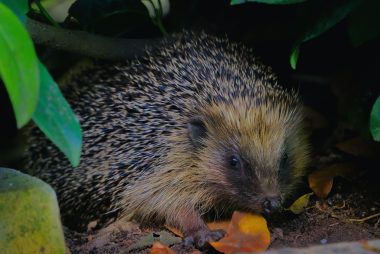 They say: "We have been at the heart of research that has charted the demise of the nation's favourite animal."
However, they do say the recognition of the vulnerable status of the hedgehog could be seen as an opportunity as it will add impetus to those campaigning and increase the awareness of the importance of connecting their habitats.
This has been a central message of their campaign Hedgehog Street – which they run in partnership with the People's Trust for Endangered Species.
The campaign encourages people all over the country to help hedgehogs by connecting their gardens with small 13cm square holes so hedgehogs can roam creating a kind of hedgehog highway.
"What people do on behalf of the hedgehog is amazing," said Fay Vass, CEO of the BHPS. "The holes made in fences, the feeding, the hedgehog houses, the wildlife friendly planting, the removal of hazards – all makes such a difference locally."
But it is apparent a lot more still needs to be done and people need to be made aware of the simple measures they can take to help these vulnerable creatures.
Hedgehog champion, Dylan Allman, age 13, discovered he had hedgehogs in his garden during lockdown, and ever since has been learning all he can about one of Britain's favourite small mammals. He has installed two night-vision cameras to help him discover more about their habitat and habits, as well as building two feeding stations, a small pond, and even providing them with an extra home should they want it.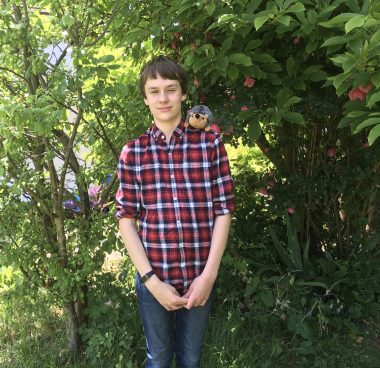 "I've never really spent much time in the garden before lockdown," said Dylan, "but since finding out we have hedgehogs I've been fascinated by them and wanted to learn as much as I could."
Dylan was shocked to learn that numbers have declined drastically over the past quarter of a century.
The State of Britain's Hedgehogs 2018 report revealed that, since 2000, more than half of Britain's native hedgehogs have been lost from the countryside, and a third from urban areas. "There are lots of reasons for this," said Dylan, "including use of pesticides, cutting back hedgerows, more cars on the road, and over-tidying of gardens."
Dylan's film called "The Wonderful World of Hedgehogs" is already one of the top viewed videos on Hedgehog Street's YouTube channel and explains the importance of having 13cm gaps in your garden walls and fences to help hedgehogs travel around at night.
"They can travel over a mile across gardens under cover of darkness, but only if there are gaps in the fences," Dylan said.
Many hedgehogs are also sadly injured or killed following accidents with garden equipment such as strimmers, so Dylan is appealing to everyone to check for hedgehogs before they start. If they discover one, they can be left alone or, if it seems unwell, call the British Hedgehog Preservation Society.
"Hedgehogs won't run away from garden machinery," said Dylan, "instead they just curl up in a ball. It takes just a few moments to check long grass before you strim or mow, and you could save the life of one of these endangered species."
To watch Dylan's short film: www.youtube.com/watch?v=YH2d43kOwYY
Visit Hedgehog Street's website: www.hedgehogstreet.org and www.britishhedgehogs.org.uk.
Plus you can also download a free Hedgehog Street app and receive monthly tips and updates straight to your phone or tablet.
Also join Gordon Buchanan and roam the wildlife friendly gardens of Hedgehog Close in a charming stop-frame which explains further the importance of the hedgehog highway here.