PUPILS from Hanbury CE First School have been given a helping hand to learn to ride a bike from a former GB Cycling Team racer.
Hannah Escott, who represented her country between 2015 and 2018 and was Elite Women's World 4X Series Champion in 2016, visited the school.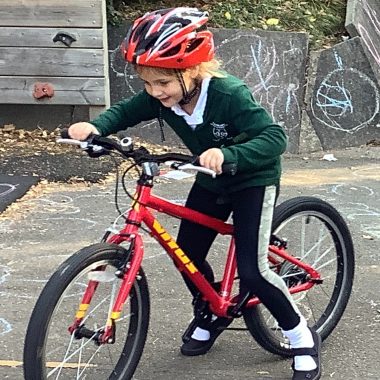 PE Co-ordinator Charlie Moseley-Downton organised the sessions for 130 children.
It builds on the work which saw Hanbury be awarded Sports Mark Gold School status.
Hannah will be returning later this year to build a temporary BMX track on the playground.
Throughout the year, during PE lessons, qualified coaches visit school to teach high impact dance fitness, hockey, tennis and much more.
A wide range of after-school sports clubs are also available, including Zumba, football and basketball – all run by experienced external coaches.
Ms Moseley-Downton said: "We already had fantastic PE lessons but after school clubs had to be put on hold due to Covid restrictions.
"We're so glad we can put the School Sports Premium funding we receive to such good use to make sure all our pupils have the chance to be active and learn at an early age the fun and benefits that a healthy lifestyle can afford."