FOUR friends from Redditch and Bromsgrove have found their idea for a football team raising funds for the NHS take off nationwide.
Perry Holloway, Richard Waite, Damien Perry and Nick Sanders were missing the Beautiful Game so much during the lockdown they thought up the idea of forming a team, to include NHS staff, in aid of NHS Charities Together which raises money for NHS workers, volunteers and patients.
"We wanted to use football as a vehicle for change and an example of how gratitude, equality and togetherness can bring people together," said Nick, a teacher at St Bede's Middle School.
Together the lads formed Nightingale FC, named after the Covid-19 overspill hospitals in Birmingham and London.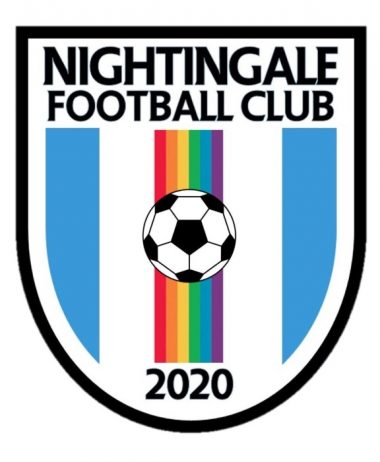 "We are completely non profit and we have worked tirelessly during lockdown to promote each step of what we are doing," added Nick.
"The initial plan was to host a local football match/events day to celebrate the NHS and key workers and raise funds for NHS Charities Together at the same time.
"We put out what we were doing and within just ten weeks of forming, the growth has been incredible.
"We had so much interest from right across the UK that we now have about 100 players on our books.
"A men's mental health charity from Essex has been in touch and there's been a lot of interest in the north of the country too."
Such has been the demand that the aim is now to take the team around the UK playing charity matches and long term include Nightingale FC in an 'Emergency Services Football League'.
"We secured a beautiful NHS-themed home kit from Matt Sports UK and then the support of Stuart Paterson at Matchday Marketing," added Nick.
"We also gained a second kit which is an eye-catcher as it commemorates the ambulance and first response workers and came from a national competition against other teams and high profile charities."
Not only that but Highgate United near Solihull has offered the team a permanent ground.
They've also been busy fundraising during lockdown, including a 32 mile walk from Bromsgrove Sporting to Villa Park and back visiting hospitals in Birmingham along the route.
"We have other fundraisers planned including FIFA tournaments and quizzes with auctions and raffle prizes before our primary aim of an organised match," said Nick.
"Our vision is to establish our team and a nationwide beacon of love and hope to support NHS workers, volunteers and patients long term and long after the current pandemic."