A REPRESENTATIVE from the business which has created the 'pint-sized' police officers which have been promoting road safety outside schools across Worcestershire said she could not believe how well the idea had taken off.
Carol McDonald, from the 'Signs2Schools' section of Signs Direct Yorkshire Ltd, said it all began when a school in London contacted the firm and asked if some could be made.
Since then, and following a promotion campaign by Carol and her colleagues, police forces and local councils up and down the country have been getting in touch to order the figures.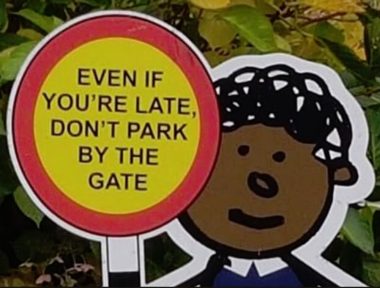 There are a variety of designs from schoolchildren to lollipop people, police officers, children in wheelchairs and mums with pushchairs.
Carol said: "The parents always comment about how hard they are to ignore because of the visual impact – people just seem to love them.
"When we create them for schools, we even put them in the right coloured uniforms for each individual one.
"We can also tailor them to the issues which need addressing – so if there's a lot of parking on the zigzags or too close to the school gates we can have the signs warning about that.
"If speeding is the problem the signs can tell motorists to 'slow down'.
"The beauty of them is they are completely mobile so can be moved around to where they are most needed."
Since that first school requested the figures there are now thousands up and down the country and the number is increasing on a daily basis.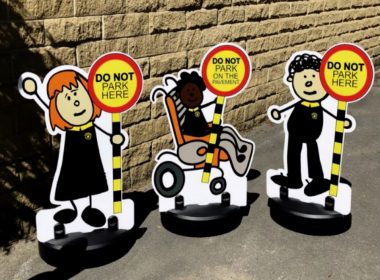 Several schools in Bromsgrove and Droitwich have had the figures outside their gates over the last few weeks.
West Mercia Police named their 50 'pint-sized police officers' (pictured below).
The force ordered ten to begin with and then another 40 a week later.
But Carol said, different users had different names for them. Signs2Schools calls them 'Parking Buddies' and in Scotland they are called 'Pop Up Bairns' or 'Parking Weans'.
Email carol@signsdirect.co.uk or call 07931 534623 for more information on the signs.