A CHARITY event will take place at The Crown in Wychbold next Friday, January 28, to raise funds for the Little Princess Trust.
The organisation makes real hair wigs for children who lose theirs during treatment for cancer or other illnesses.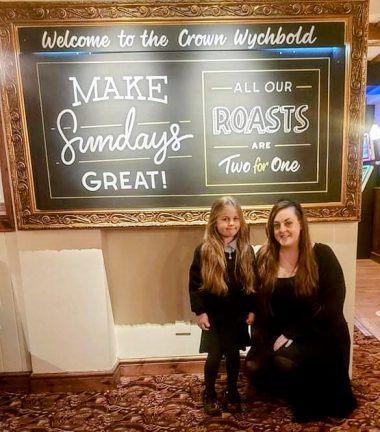 Two people – six-year-old Sophia Kelly, and Megan Fogarty – will be having their locks lopped to provide hair for wigs and a variety of other activities will take place on the evening.
At 4pm there will be a visit from the 'little princesses' provided by the Bromsgrove-based Doorstep Princesses.
At 5pm there will be Little Kickers football sessions and a mascot appearance.
A dance studio performance will be held at 6pm and from 7pm singer and DJ Pete Harrington will perform.
There will also be a raffle – with prizes donated by local businesses, food and games.
All the companies involved have given their services for free.
Call organiser Cheryl Burnell 07726 239060 for more.