NEW RESEARCH from The Entertainer has revealed Britain's favourite board games and the ones which are causing the most arguments.
The popular toy shop surveyed 2,000 Brits about the past-time with Monopoly finishing in first place with 26.3 per cent and Scrabble in second with 25.4 per cent.
Next up was the old classic Snakes and Ladders, block building game Jenga was fourth and Uno was fifth.
When it comes to arguments Exploding Kittens was the one people most got hot under the collar about, Monopoly was next and Bananagrams third.
Scattergories was fourth and Cards against Humanity fifth.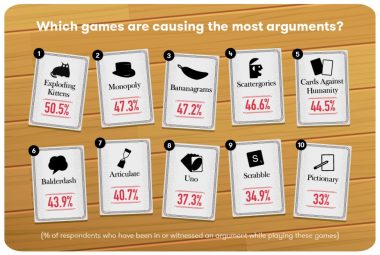 The main causes of arguments were 'correcting others on the rules', 'cheating', 'being a sore loser', 'giving up or refusing to keep playing' and 'trying to make up the rules as you go along'.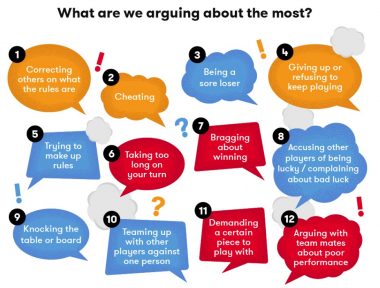 For more on this, visit https://www.thetoyshop.com/blog/board-game-bust-ups and have your say on your favourite board games on our Facebook and Twitter pages.