IF YOU are missing your office or workplace while working for home during the COVID-19 pandemic, you are not alone.
According to a survey of 2,000 Brits, 41 per cent of people currently plying their trade from their study or front room miss office jokes and light-hearted conversations.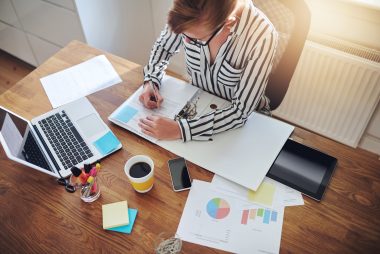 A similar amount (40 per cent) miss their colleagues.
Other findings in the survey, which was undertaken by FlyResearch on behalf of Vodafone, included that almost two thirds (61 per cent) feel they are just as productive working from home as in the office but more than a quarter (27 per cent) worry their boss, clients and colleagues will not agree.
More than half of people working at home are enjoying recovering the time they are saving from the daily commute although, at the same time, it is also one of the things some people are missing.
One third (37 per cent) say they like the lie-in which comes from not having to get up so early and 20 per cent are enjoying being able to spend more time with their pets.
Video conference calling (29 per cent), audio conferencing calling (22 per cent) and streaming services (20 per cent) are amongst the other most treasured apps that respondents value as they fight to adapt to a new kind of normal.
Top 10 things we miss about the office
1. Office jokes (41%)
2. Colleagues (40%)
3. Having company around me (35%)
4. Routine (32%)
5. Bouncing ideas off each other (30%)
6. The office buzz to motivate me (22%)
7. Collaborating with others (21%)
8. Learning from others & grown up conversation (17%)
9. The commute (9%)
10. Watercooler gossip (8%)