THE HISTORY of the Great Fire of London was brought to life for children at Hanbury First School by Bromsgrove firefighters.
The Green Watch crew also gave their seal of approval to fire engines created by the year two pupils.
As part of the topic, the children had compared the firefighting equipment at the time of the Great Fire of London and what crews have available today.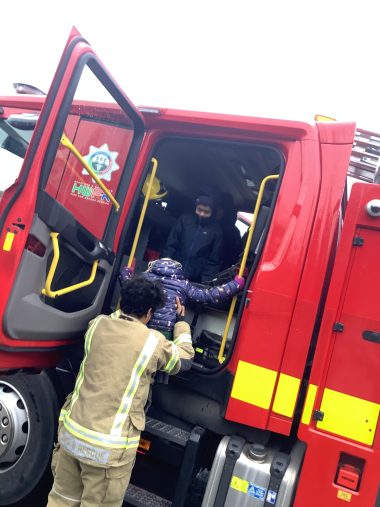 The children were given a peek inside a real fire engine earlier this month and – honing their drilling, sawing and cutting skills – created their own version.
And a mini 'Great Fire of London' was staged in the playground to show how the flames spread so quickly and how hard it was to extinguish.
The pupils enjoyed their visit despite it being cut short when Green Watch were called to the huge fire in Kidderminster.
Teacher Vicky Bishop said: "Using a topic like this really sparks the children's imagination.
"Seeing the firefighters dash off made us all realise what their job is really like.
"We were so grateful that they took the time to explain how they work very hard and use their amazing fire engine to help keep everyone safe these days.
"We were really glad they liked our engines too!"